Let us give you the freedom of mobility.
Jenkins DME installs stairlifts and vertical lifts that maintain your ability to access all levels of your home.
Bruno Stairlifts Support Your Independence
If stairs create a barrier to enjoying your home, a Bruno stairlift helps restore access, safety, and peace of mind. Bruno is a family-owned company that offers stairlift choices for every budget and space. The best-selling stair lift in America over the last 20 years, Bruno sets the standard for stairlift quality, design and safety.
Bruno Stairlifts Take Up Less Space
Whether your staircase is straight or curved — inside or outside — Bruno offers a chairlift that matches your needs. With the tightest wall-to-rail fit and one of the smallest folded chair widths in the industry, no stair lift takes up less space than Bruno.
Jenkins DME: Your Local Central PA Bruno Installation Provider
Let Jenkins DME help you choose the chairlift that is right for you. We offer free in home estimates and professional, respectful installation and service. Our service area includes Harrisburg, Mechanicsburg, York, Lebanon, and Lancaster areas. Consider Jenkins DME for your home mobility upgrade needs!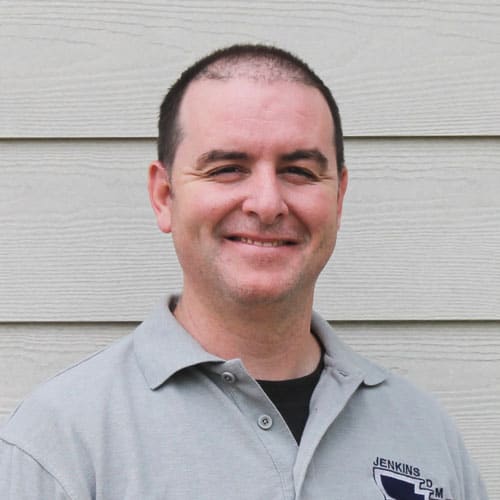 Meet Tom from Jenkins DME
With over 15 years experience installing stairlifts and vertical lifts in Central Pennsylvania and Maryland, Tom oversees the professional custom installation of your new Bruno product. Tom's number one goal is customer satisfaction, and you can rest assured that he is just a local phone call away!
Here's what our clients are saying!
"We are so fortunate to have found such kind, professional folks to assist us. We will STRONGLY recommend your company! My mother is very happy and that makes everyone in our family happy. ~ Kirk W."
"We are so fortunate to have found such kind, professional folks to assist us. We will STRONGLY recommend your company! My mother is very happy and that makes everyone in our family happy. ~ Kirk W."
"We are so fortunate to have found such kind, professional folks to assist us. We will STRONGLY recommend your company! My mother is very happy and that makes everyone in our family happy. ~ Kirk W."